Oh look, I'm back on Captain America. >.> This run established a potential link between Steve and Hydra through the Lazarus formula which he was (retcon-actively) injected with back in 1944.

It also revisited a few different time periods, including Falcon getting his wings (early 1970s), Steve's time as The Captain (1980s), and after the Civil War/Steve's resurrection, while Bucky's still Captain America (late 2000s/early 2010s).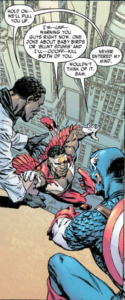 It also goes into Sam learning to use the wings, which is frankly hilarious and also shows a bit of his relationship with T'Challa. I
always
want to see more of his friendship with T'Challa so I'm pretty happy with that.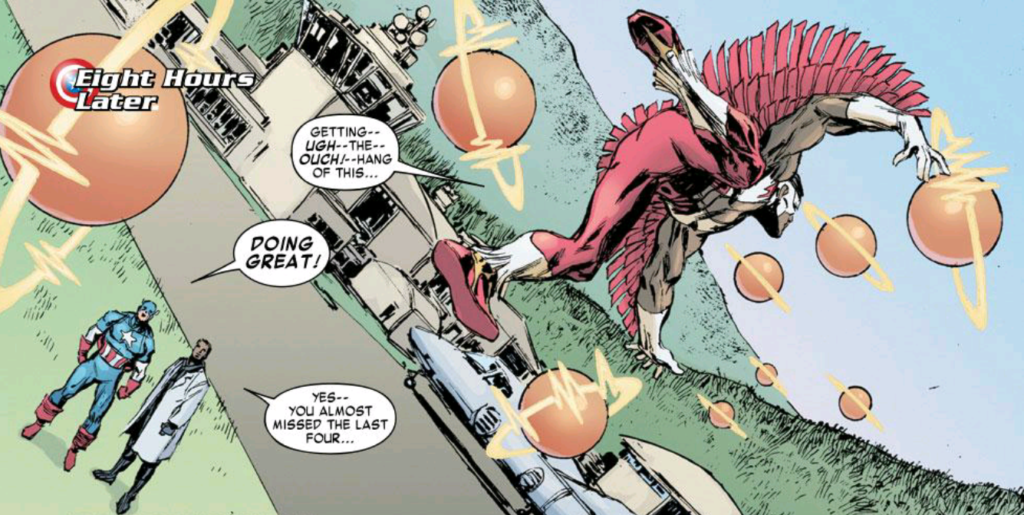 Seriously, he's not great.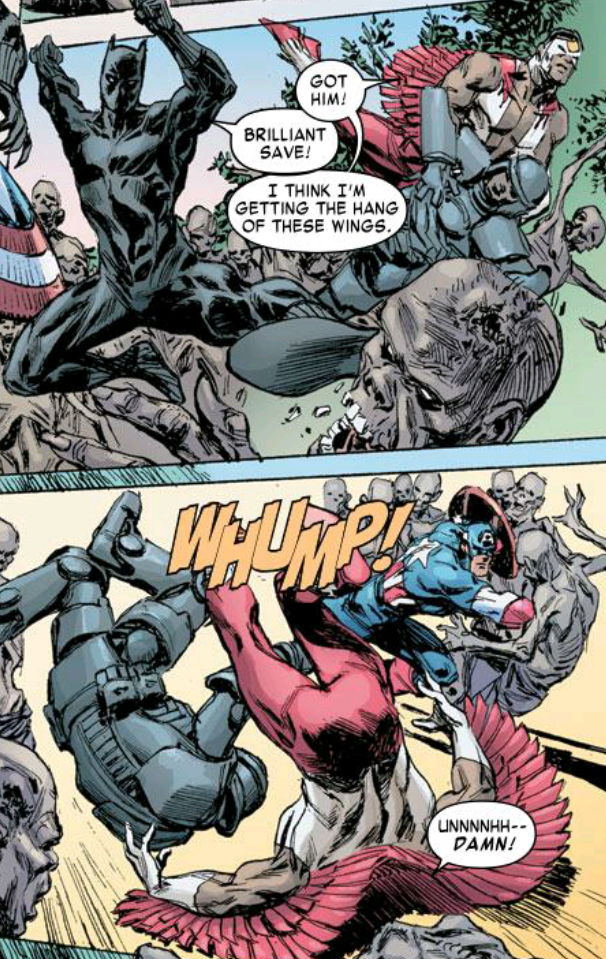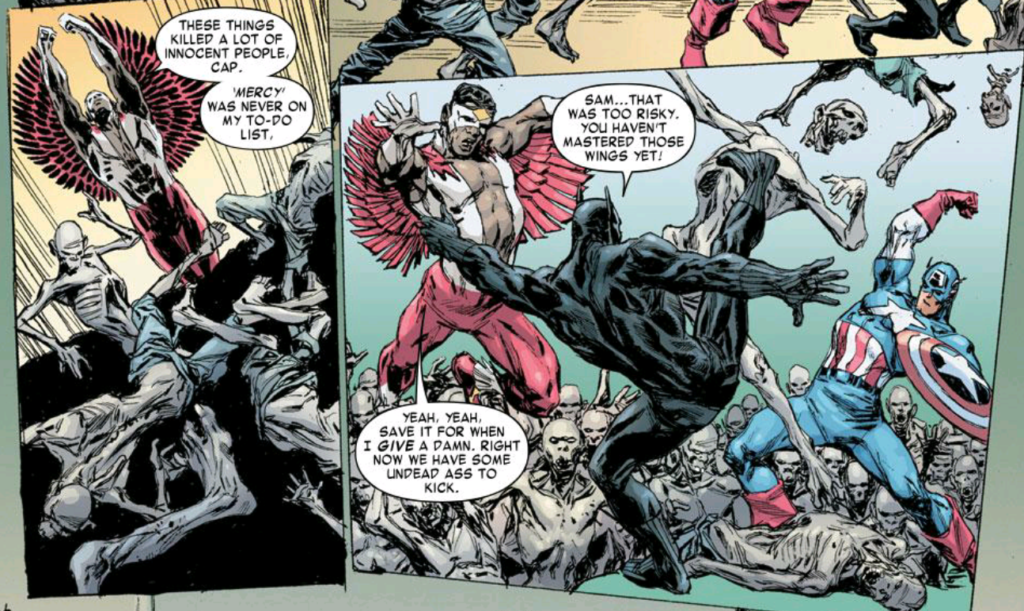 Not that he'll ever let that stop him.

Bless.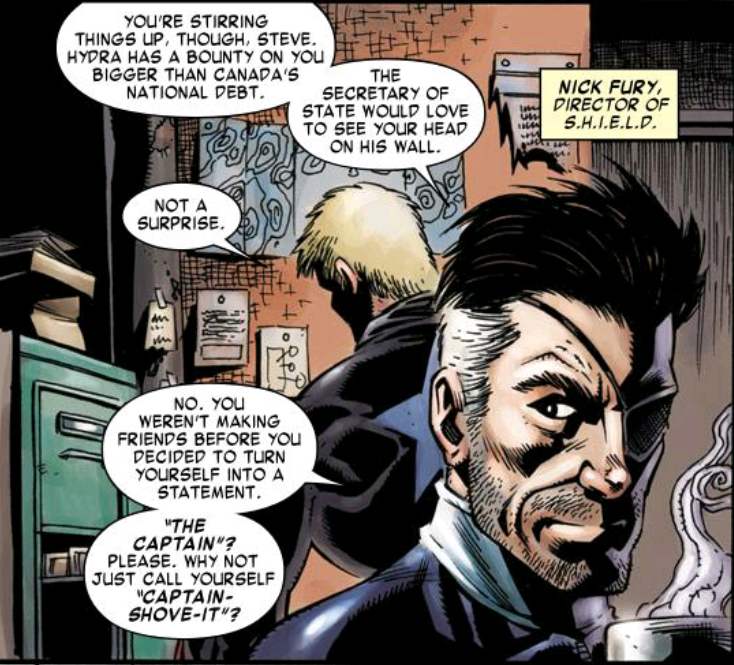 "Captain Shove-It" does have a certain ring to it, IMO. Let's face it, The Captain was not nearly as subtle as Nomad, as non-CA identities go.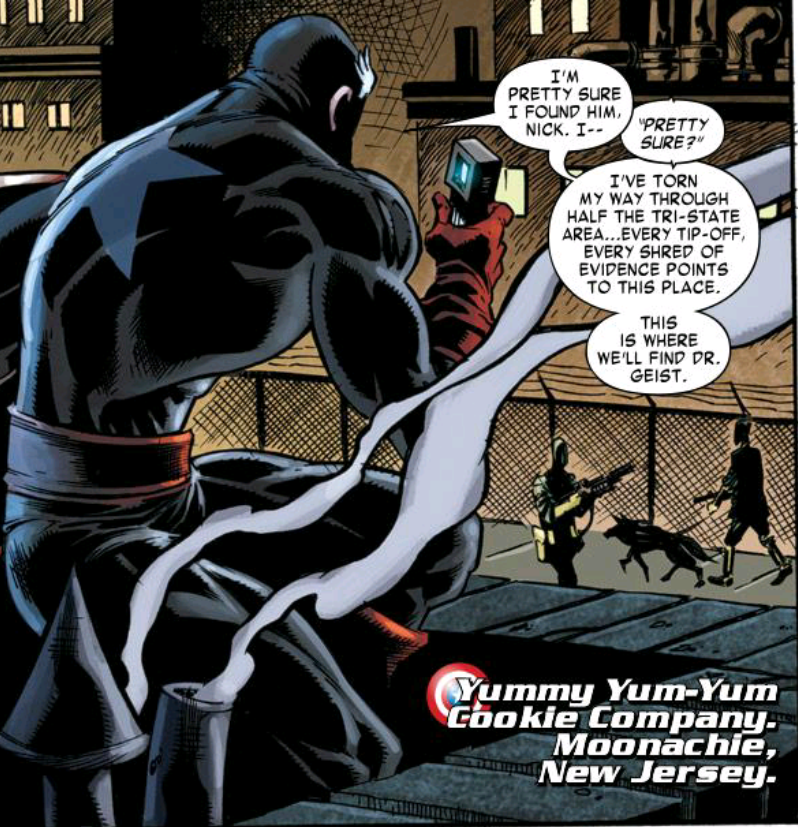 "Yummy Yum-Yum Cookie Company"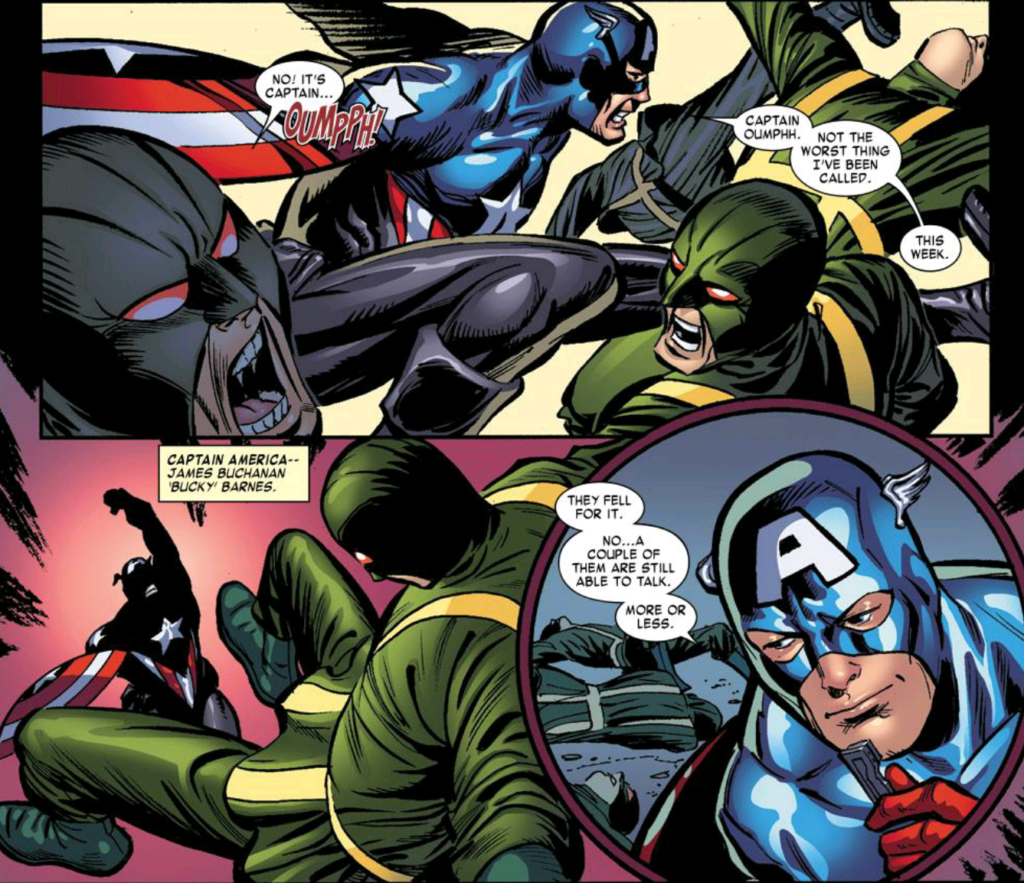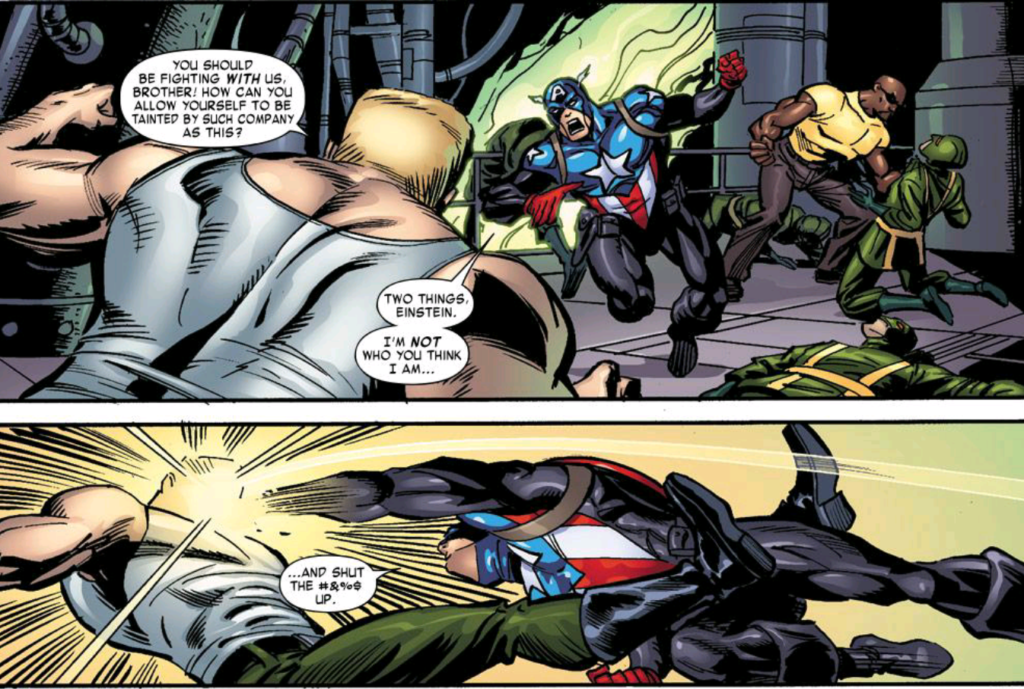 Anyone else appreciate the irony of Bucky calling a German super-soldier "Einstein"? By the way, while his team had him, Steve, Thor, Luke Cage, War Machine, Black Widow and Hawkeye, Sam was stuck with…: